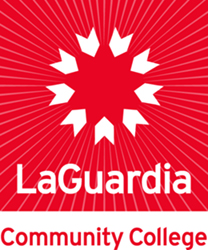 Publication Date
6-1-1997
Abstract
This Periodic Review Report presents and analyzes the major changes in prospects and programs that have occurred at LaGuardia Community College since the previous Middle States Report o f 1992. Following a general introduction to LaGuardia, the Report offers chapters on institutional assessment, the teaching and learning environment (divided into five sections corresponding to the main organizational units of the College), equity and diversity, and finance and facilities planning. It evaluates the trends that have emerged that will affect LaGuardia's plans for the future; and assesses the quality of programs as the College attempts to respond to student needs and major academic, economic, demographic, and governmental forces. The balance of this introduction outlines the substantial challenges that LaGuardia anticipates in the future and the ways that the College is positioning itself to deal with these challenges. The introduction presents a summary of the PRR planning process and an overview of the comprehensive student-centered planning and assessment that will permit the College to carry out its educational mission.
PRR PRESENTED BY: LAGUARDIA COMMUNITY COLLEGE, THE CITY UNIVERSITY OF NEW YORK, JUNE 2, 1997, DR. RAYMOND C. BOWEN, PRESIDENT; COMMISSION ACTION THAT PRECEDED THIS REPORT: Reaffirmation of Accreditation following Spring 1992 Team Visit, DATE OF THE EVALUATION TEAM'S VISIT: March 1-4, 1992; June 1997; Black & white, v, 119 pages, includes charts, graphs and tables; includes list of committee members, organizational charts, inventory.
Table of Contents:
EXECUTIVE SUMMARY; Chapter I ( INTRODUCTION AND OVERVIEW); Chapter II (INSTITUTIONAL ASSESSMENT: A FRAMEWORK FOR THE FUTURE ); Chapter III (TEACHING AND LEARNING ENVIRONMENT: DIVISION FOR ACADEMIC AFFAIRS); Chapter IV (TEACHING AND LEARNING ENVIRONMENT: DIVISION OF COOPERATIVE EDUCATION); Chapter V (TEACHING AND LEARNING ENVIRONMENT: DIVISION OF ADULT AND CONTINUING EDUCATION); Chapter VI (TEACHING AND LEARNING ENVIRONMENT: DIVISION OF STUDENT AFFAIRS); Chapter VII (TEACHING AND LEARNING ENVIRONMENT: DIVISION OF INSTITUTIONAL ADVANCEMENT); Chapter VIII (EQUITY AND DIVERSITY); Chapter IX (FINANCE AND FACILITIES PLANNING).
Recommended Citation
LaGuardia Community College, "PERIODIC REVIEW REPORT SUBMITTED TO THE COMMISSION ON HIGHER EDUCATION MIDDLE STATES ASSOCIATION OF COLLEGES AND SCHOOLS by LAGUARDIA COMMUNITY COLLEGE, June 1997" (1997). CUNY Academic Works.
https://academicworks.cuny.edu/lg_arch_middlestates/3