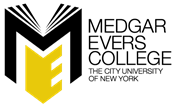 Publication Date
6-22-2020
Abstract
Introduction: The quality of care for patients is linked to the performance and competence of nurses. Nurse educators are challenged to prepare graduates to deliver safe, competent, patient-centered care. Nursing skills video "selfie" is an innovative teaching and learning strategy in which nursing students use technology to create videos of themselves (video selfie) performing psychomotor skills.
Method: The instructional exercise of creating the video selfie was administered to a group of nursing students in a medical–surgical class. The laboratory instructors identified three psychomotor nursing skills. In the skills lab, the instructors showed videos to demonstrate how the skills were performed. The students returned demonstration in the lab and were asked to return to the lab independently to practice the skills and to create a video selfie.
Results: The exercise encouraged students to increase the quality and length of practice and master the skill. Students demonstrated confidence to perform the skills and to accurately list each step required to perform the skills. The video selfie was used as a peer evaluation tool and as a faculty assessment tool to guide individual students' instruction, learning, and remediation.
Conclusion: The exercise had some shortcomings. Future quantitative research using survey instruments to collect data from a larger group of nursing students is needed to validate the utility of this innovative teaching and learning strategy in nursing programs.