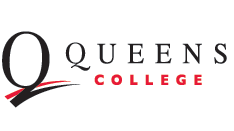 Publication Date
May 2006
Abstract
Background Describe the recent evolution of cigarette smoking habits by gender in Geneva, where incidence rates of lung cancer have been declining in men but increasing in women. Methods Continuous cross-sectional surveillance of the general adult (35–74 yrs) population of Geneva, Switzerland for 11 years (1993–2003) using a locally-validated smoking questionnaire, yielding a representative random sample of 12,271 individuals (6,164 men, 6,107 women). Results In both genders, prevalence of current cigarette smoking was stable over the 11-year period, at about one third of men and one quarter of women, even though smoking began at an earlier age in more recent years. Older men were more likely to be former smokers than older women. Younger men, but not women, tended to quit smoking at an earlier age. Conclusion This continuous (1993–2003) risk factor surveillance system, unique in Europe, shows stable prevalence of smoking in both genders. However, sharp contrasts in age-specific prevalence of never and former smoking and of ages at smoking initiation indicate that smoking continues a long-term decline in men but has still not reached its peak in women.
Recommended Citation
Costanza, M. C., Salamun, J., Lopez, A. D. & Morabia, A. (2006). Gender differentials in the evolution of cigarette smoking habits in a general European adult population from 1993–2003. BMC Public Health, 6, 130-130. doi:10.1186/1471-2458-6-130.