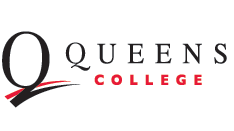 Abstract
This handout was developed for the WikiWomen's Edit-a-thon at Queens College held on March 29, 2017. Attendees created and edit articles about women, women of color, and particularly women in dance, literature, visual arts and music.
The event was co-sponsored by Wikimedia New York City, Queens College's Center for Teaching and Learning, Department of Drama, Theatre and Dance, Godwin-Ternback Museum, Queens College Music Library, Rosenthal Library, and Writing at Queens College.
Creative Commons License


This work is licensed under a Creative Commons Attribution-Share Alike 4.0 License.