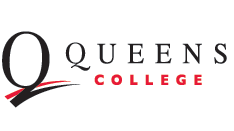 Publication Date
Spring 6-17-2021
Abstract
This syllabus was adapted and developed for Professor Benavidez's English 110 College Writing I course at Queens College. The theme for this First Year Writing course is "Media Literacy: Critically Reading and Responding to Media," and since the course explores current events, the specific media sources are left open for instructor selection. Otherwise, all links to required course materials are included.
Creative Commons License


This work is licensed under a Creative Commons Attribution-Noncommercial-Share Alike 4.0 License.