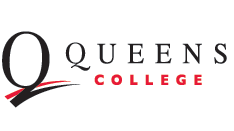 Publication Date
Spring 1-26-2023
Abstract
"The Problem of the University" is a (largely) open education syllabus that marries a criticality of/with the university as a site and space of knowledge making and knowledge suppression with a metacognitive writing approach for undergraduate students. The syllabus' contents include texts from bell hooks, Paolo Freire, Derrida, Fred Moten and Stefano Harney, Eve Tuck and K. Wayne Yang, among others.
Complete and updated syllabus available at https://waboutw.commons.gc.cuny.edu/
Creative Commons License


This work is licensed under a Creative Commons Attribution-Noncommercial-Share Alike 4.0 License.