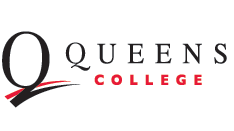 Publication Date
Spring 5-15-2023
Abstract
This syllabus was designed as an Open Educational Resource for Writing about World Literature, a comparative literature course focused on the writing of research papers. The course theme, Philosophical Literature, will be of interest to those in the academic community who are engaged in the teaching and learning of interdisciplinary writing. Students choose a philosophical concept that interests them the most, among three-- the absurd hero, lightness versus weight, and the will to power-- and they use it as a lens through which to better understand literary works from different cultures. They learn to write recursively, putting literature and philosophy into a dialogue with each other. The course culminates in the creation of pedagogical materials, including samples of writing assignments and student works, that will be published on an open educational forum.
Creative Commons License


This work is licensed under a Creative Commons Attribution 4.0 License.