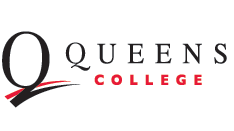 Publication Date
June 2012
Abstract
Background Many young people experiment with cannabis, yet only a subgroup progress to dependence suggesting individual differences that could relate to factors such as genetics and behavioral traits. Dopamine receptor D2 (DRD2) and proenkephalin (PENK) genes have been implicated in animal studies with cannabis exposure. Whether polymorphisms of these genes are associated with cannabis dependence and related behavioral traits is unknown. Methodology/Principal Findings Healthy young adults (18–27 years) with cannabis dependence and without a dependence diagnosis were studied (N = 50/group) in relation to a priori-determined single nucleotide polymorphisms (SNPs) of the DRD2 and PENK genes. Negative affect, Impulsive Risk Taking and Neuroticism-Anxiety temperamental traits, positive and negative reward-learning performance and stop-signal reaction times were examined. The findings replicated the known association between the rs6277 DRD2 SNP and decisions associated with negative reinforcement outcomes. Moreover, PENK variants (rs2576573 and rs2609997) significantly related to Neuroticism and cannabis dependence. Cigarette smoking is common in cannabis users, but it was not associated to PENK SNPs as also validated in another cohort (N = 247 smokers, N = 312 non-smokers). Neuroticism mediated (15.3%–19.5%) the genetic risk to cannabis dependence and interacted with risk SNPs, resulting in a 9-fold increase risk for cannabis dependence. Molecular characterization of the postmortem human brain in a different population revealed an association between PENK SNPs and PENK mRNA expression in the central amygdala nucleus emphasizing the functional relevance of the SNPs in a brain region strongly linked to negative affect. Conclusions/Significance Overall, the findings suggest an important role for Neuroticism as an endophenotype linking PENK polymorphisms to cannabis-dependence vulnerability synergistically amplifying the apparent genetic risk.
Recommended Citation
Jutras-Aswad, D., Jacobs, M. M., Yiannoulos, G., Roussos, P., Bitsios, P., Nomura, Y. . . . Hurd, Y. L. (2012). Cannabis-Dependence Risk Relates to Synergism between Neuroticism and Proenkephalin SNPs Associated with Amygdala Gene Expression: Case-Control Study. PLoS ONE, 7(6), e39243. doi:10.1371/journal.pone.0039243.