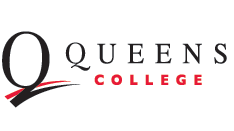 Publication Date
Summer 7-2015
Abstract
A personal narrative is presented which explores the author's experience of leading the renovation of the Benjamin S. Rosenthal Library (BRL) at Queens College of the City University of New York in New York City.
Recommended Citation
Yearwood, S. L., Foasberg, N. M. & Rosenberg, K. D. (2015). A survey of librarian perceptions of information literacy techniques. Communications in Information Literacy, 9(2), 186-197.