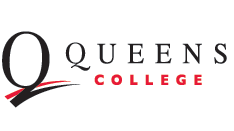 Abstract
We examined whether identification of and personalized outreach to a group of students with a history of reading difficulties would impact their use of support services and academic outcomes. Using a brief self-report questionnaire, we identified students with a history of reading difficulties (n = 175) and a comparison group of university students without a history of reading difficulties (n = 100). One half of the students with a history of reading difficulties were individually invited to visit the Academic Advising Centre; the other students received standard university communications about and access to university support services. Students with a history of reading difficulties who received personalized outreach in the first semester of their studies were more likely to use the Academic Advising Centre both in the weeks directly following outreach and in their second year of study. Outreach also increased use of the Study Skills Centre, but not the Writing Centre. Further, there was evidence of a positive effect of personalized outreach on the number of credits earned. Finally, the effect of first-semester personalized outreach on use of Academic Advising Centre in the second year was especially prominent for students who experienced serious academic difficulties in their first year. Overall, our results show promising outcomes for a simple, proactive, cost-effective approach to identify and provide personalized outreach to academically at-risk students.
Recommended Citation
Deacon, Hélène, Rebecca Tucker, Bradley W. Bergey, Annie Laroche, and Rauno Parrila. "Personalized Outreach to University Students With a History of Reading Difficulties: Early Screening and Outreach to Support Academically At-Risk Students." Journal of College Student Development April 2017, vol. 58, no. 3, pp. 432-450. Reprinted in CUNY Academic Works.