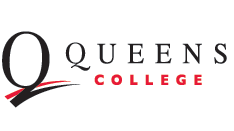 Publication Date
6-1-2017
Abstract
Plasmonically absorbing nanofluids exhibit light-induced electrokinetics. We measure an electrical response to the light-induced Rayleigh-Bénard-Marangoni convective instabilities in gold-polyvinylpyrrolidone (PVP) nanoparticles (NPs) suspended in isopropanol and water. Microampere current oscillations are measured and attributed to the presence of the Au-PVP NPs with negative zeta potential, in correspondence with the accompanying thermal lens oscillations and a nanofluid thermoelectric effect. The measured electrical oscillations represent an electrohydrodynamic stability driven by light, one among many that should be observed with plasmonic nanoparticles in liquids.
Recommended Citation
Shrestha, Sujan, Jorge Luis Dominguez-Juarez and Luat T. Vuong, "Light-induced electrohydrodynamic instability in plasmonically absorbing gold nanofluids," Physical Review Fluids, vol. 2, no. 6, June 2017, 064201. doi: 10.1103/PhysRevFluids.2.064201. Republished in CUNY Academic Works.