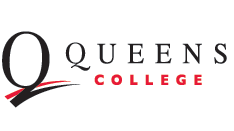 Abstract
In a phenomenon that was surprising to many, given the racially charged nature of the 2016 presidential election, black voter turnout was significantly lower than the previous two elections. Donald Trump's victory is attributable to many factors, one of which was the lower participation of black voters in several swing states. To a lesser extent, black support for third-party candidates also aided Trump's victory. The lower black turnout itself is attributable to several factors, but one factor specifically in the LIS realm was the prevalence of low-quality information and rhetoric and a susceptibility that some black voters had to this low-quality information and rhetoric. Librarians have a stake and a role in black voter participation. This article will present two specific tactics and other general methods for how librarians can better inform black voters and help motivate them to participate in the process.
Recommended Citation
Jackson, Andrew P. (Sekou Molefi Baako), Denyetta Davis and Jason Kelly Alston. "Remotivating the Black Vote: The Effect of Low-Quality Information on Black Voters in the 2016 Presidential Election and How Librarians Can Intervene." The Library Quarterly: Information, Community, Policy vol. 83, no. 3, 2017, pp. 236-242. Republished in CUNY Academic Works.