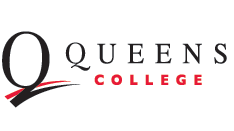 Abstract
The placenta is the principal organ regulating respiratory, nutritional, endocrine and metabolic functions on behalf of the developing fetus. Changes in gene expression patterns of placenta-specific genes may influence fetal growth. We profiled the expression of 17 genes related to placenta functioning in term placentas (n=677) to identify genes differentially expressed across birth weight categories [small (SGA), appropriate (AGA) and large (LGA) for gestational age]. ABCG2, CEBPB, CRH, GCM1, GPC3, INSL4, PGF and PLAC1 were inversely associated with LGA status, with odds ratios (ORs) and 95% confidence intervals (CI) ranging from GCM1 (OR=0.44, 95% CI: 0.29, 0.70) to CRH (OR=0.73, 95% CI: 0.61, 0.88). NR3C1 was positively associated with LGA status (OR=2.33, 95% CI: 1.43, 3.78). PLAC1 (OR=0.66, 95% CI: 0.47, 0.92) and ABCG2 (OR=0.63, 95% CI: 0.44, 0.91) were additionally inversely associated with SGA status, and PGF was positively associated with SGA status (OR=1.59, 95% CI=1.08, 2.35). General trends were confirmed in an independent cohort (n=306). Given that aberrant fetal growth may have long-lasting effects, our results suggest the potential utility of placental gene expression profiles as potential early markers of disease onset later in life.
Recommended Citation
Deyssneroth MA, Li Q, Lacsaña M, Nomura Y, Marsit C, Chen J. "Expression of Placental Regulatory Genes is Associated with Fetal Growth." Journal of Perinatal Medicine, vol. 45, no. 5, July 2017. doi: 10.1515/jpm-2017-0064. Republished in CUNY Academic Works.