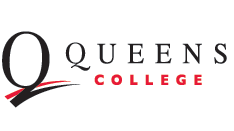 Publication Date
September 2015
Abstract
Abstract The ESACIB ('EScarabajos ACuáticos IBéricos') database is provided, including all available distributional data of Iberian and Balearic water beetles from the literature up to 2013, as well as from museum and private collections, PhD theses, and other unpublished sources. The database contains 62,015 records with associated geographic data (10×10 km UTM squares) for 488 species and subspecies of water beetles, 120 of them endemic to the Iberian Peninsula and eight to the Balearic Islands. This database was used for the elaboration of the "Atlas de los Coleópteros Acuáticos de España Peninsular". In this dataset data of 15 additional species has been added: 11 that occur in the Balearic Islands or mainland Portugal but not in peninsular Spain and an other four with mainly terrestrial habits within the genus Helophorus (for taxonomic coherence). The complete dataset is provided in Darwin Core Archive format.
Recommended Citation
Sánchez-Fernández, D., Millán, A., Abellán, P., Picazo, F., Carbonell, J. A. & Ribera, I. (2015). Atlas of Iberian water beetles (ESACIB database). ZooKeys, (520), 147-154. doi:10.3897/zookeys.520.6048.