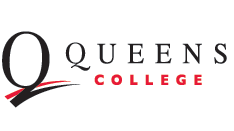 Abstract
This study acoustically analyzes 13,540 vowel tokens of Beryozovka Ewen with the aid of automated post-transcriptional processing technique. The focus of the analysis is on the acoustic correlates of [RTR], which is the harmonic feature of the language. In addition to the first three formants, acoustic values representing spectral tilt such as H1−H2, H1−A2, and B1 are measured as potential acoustic cues of [RTR]. The results show that F1, F3, and B1 are the most reliable cues of the feature and that H1− H2 and H1−A2 are nearly reliable. These acoustic cues are also shown to interact with length and position. In general, the acoustic distance between [−RTR] and [+RTR] vowels are farther in long and word-initial vowels than in short and non-initial vowels, respectively. We claim that [RTR] is more appropriate for the harmonic feature of Ewen than [ATR], and that the greater perceptibility of word-initial vowels is understood as a means to facilitate the lexical access in a language with vowel harmony.
Recommended Citation
Kang, Hijo, Jiwon Yun & Seongyeon Ko. 2017. Vowels of Beryozovka Ewen: An acoustic phonetic study. Altai Hakpo 27. 1-23. The Altaic Society of Korea. Reprinted in CUNY Academic Works.