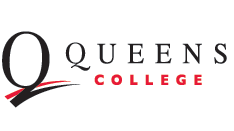 Publication Date
June 2015
Abstract
14-3-3 proteins play a pivotal role in controlling cell proliferation and survival, two commonly dysregulated hallmarks of cancers. 14-3-3 protein expression is enhanced in many human cancers and correlates with more aggressive tumors and poor prognosis, suggesting a role for 14-3-3 proteins in tumorigenesis and/or progression. We showed previously that the dimeric state of 14-3-3 proteins is regulated by the lipid sphingosine, a physiological inducer of apoptosis. As the functions of 14-3-3 proteins are dependent on their dimeric state, this sphingosine-mediated 14-3-3 regulation provides a possible means to target dimeric 14-3-3 for therapeutic effect. However, sphingosine mimics are needed that are not susceptible to sphingolipid metabolism. We show here the identification and optimization of sphingosine mimetics that render dimeric 14-3-3 susceptible to phosphorylation at a site buried in the dimer interface and induce mitochondrial-mediated apoptosis. Two such compounds, RB-011 and RB-012, disrupt 14-3-3 dimers at low micromolar concentrations and induce rapid down-regulation of Raf-MAPK and PI3K-Akt signaling in Jurkat cells. Importantly, both RB-011 and RB-012 induce apoptosis of human A549 lung cancer cells and RB-012, through disruption of MAPK signaling, reduces xenograft growth in mice. Thus, these compounds provide proof-of-principle for this novel 14-3-3-targeting approach for anti-cancer drug discovery.
Recommended Citation
Woodcock, J. M., Coolen, C., Goodwin, K. L., Baek, D. J., Bittman, R., Samuel, M. S. . . . Lopez, A. F. (2015). Destabilisation of dimeric 14-3-3 proteins as a novel approach to anti-cancer therapeutics. Oncotarget, 6(16), 14522-14536. doi:.