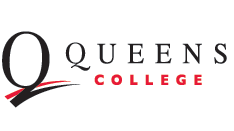 Publication Date
May 2015
Abstract
Patients with systemic lupus erythematosus (SLE) experience cognitive abnormalities in multiple domains including processing speed, executive function, and memory. Here we show that SLE patients carrying antibodies that bind DNA and the GluN2A and GluN2B subunits of the N-methyl-d-aspartate receptor (NMDAR), termed DNRAbs, displayed a selective impairment in spatial recall. Neural recordings in a mouse model of SLE, in which circulating DNRAbs penetrate the hippocampus, revealed that CA1 place cells exhibited a significant expansion in place field size. Structural analysis showed that hippocampal pyramidal cells had substantial reductions in their dendritic processes and spines. Strikingly, these abnormalities became evident at a time when DNRAbs were no longer detectable in the hippocampus. These results suggest that antibody-mediated neurocognitive impairments may be highly specific, and that spatial cognition may be particularly vulnerable to DNRAb-mediated structural and functional injury to hippocampal cells that evolves after the triggering insult is no longer present.
Recommended Citation
Chang, E. H., Volpe, B. T., Mackay, M., Aranow, C., Watson, P., Kowal, C. . . . Diamond, B. (2015). Selective Impairment of Spatial Cognition Caused by Autoantibodies to the N-Methyl-d-Aspartate Receptor. EBioMedicine, 2(7), 755-764. doi:10.1016/j.ebiom.2015.05.027.