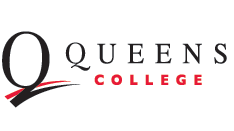 Publication Date
11-11-2017
Abstract
Background: Many young children experience the death of a family member and they may be at risk for developing psychological and behavioral problems, but not much is known about how to help young children cope with such a stressful and painful experience. Objective: The purposes of this study are to identify the interventions for bereaved young children and examine the effectiveness of the interventions. Method: A systematic review of the literature was performed to investigate the effects of interventions for preschool-age children (3-5 years) who experience the death of a family member. Results: Seventeen studies that met the inclusion criteria for the purpose of this review were identified. All of the studies involved a small sample, and majority of the studies mixed preschool children with other older children in the sample. Play-based therapies were the most common interventions for grieving young children. Involving parents in the interventions, regardless of their therapeutic orientation, was a critical ingredient. Conclusions: Limited empirical evidence of positive intervention outcomes for preschool-age bereaved children was available. Surviving parents were seen as an important agent to help young children grieve and cope with the experience of loss. Implications for school mental health practice and research are provided.
Keywords: bereavement, grief, loss, young children, intervention, death
Recommended Citation
Chen, Cliff Yung-chi. "Interventions for Young Bereaved Children: A Systematic Review and Implications for School Mental Health Providers." Child & Youth Care Forum, first online November 17, 2017. Reprinted in CUNY Academic Works.