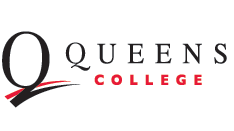 Publication Date
August 2015
Abstract
Executive control of attention refers to processes that detect and resolve conflict among competing thoughts and actions. Despite the high-level nature of this faculty, the role of awareness in executive control of attention is not well understood. In this study, we used interocular suppression to mask the flankers in an arrow flanker task, in which the flankers and the target arrow were presented simultaneously in order to elicit executive control of attention. Participants were unable to detect the flanker arrows or to reliably identify their direction when masked. There was a typical conflict effect (prolonged reaction time and increased error rate under flanker-target incongruent condition compared to congruent condition) when the flanker arrows were unmasked, while the conflict effect was absent when the flanker arrows were masked with interocular suppression. These results suggest that blocking awareness of competing stimuli with interocular suppression prevents the involvement of executive control of attention.
Recommended Citation
Wu, Q., Lo Voi, J. T., Lee, T. Y., Mackie, M., Wu, Y. & Fan, J. (2015). Interocular suppression prevents interference in a flanker task. Frontiers in Psychology, 6, 1110. doi:10.3389/fpsyg.2015.01110.