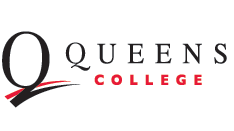 Abstract
This article presents the findings of a two-year longitudinal pilot study of one graduating class from an undergraduate graphic design degree program of a New York City public college. Through an initial survey and four subsequent surveys over a two-year period, the study has sought to determine the percentage of graduates who found employment in the field of graphic design, the length of time graduates persisted before exiting the field, and the identification of factors that influenced the ability of these thirty-seven graduates to secure employment as graphic designers. Two years after graduation, the majority (65 percent) of the cohort report design-related employment and approximately a quarter of the cohort (24 percent) report continued participation in design-related activities while employed in other fields. Of the factors the study assessed, participation in a design internship while in college was the only statistically significant factor correlated to employment levels for this cohort. Graduates cite a need for a multifaceted approach toward careers, often juggling low-skill jobs with additional course work, internships, self‐ initiated entrepreneurial ventures, and volunteer activities to bolster skills and portfolios. The study finds that graduates who are the first to exit the field lack an internship while in college and the financial resources after graduation to pursue low or unpaid roles to gain work experience.
Recommended Citation
Weinstein, Kathryn. "From Colleges to Careers: Tracking the First Two Years for Graphic Design Graduates." International Journal of Visual Design, vol. 12, no. 1, 2018, doi: 10.18848/2325-1581/CGP/v12i01/1-22. Reprinted in CUNY Academic Works.