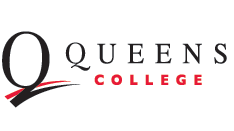 Publication Date
8-14-2018
Abstract
Tributyltin (TBT), one of the organotin compounds, is a well-known environmental pollutant. In our recent study, we reported that TBT induces mitochondrial dysfunction, in human-induced pluripotent stem cells (iPSCs) through the degradation of mitofusin1 (Mfn1), which is a mitochondrial fusion factor. However, the effect of TBT toxicity on the developmental process of iPSCs was not clear. The present study examined the effect of TBT on the differentiation of iPSCs into the ectodermal, mesodermal, and endodermal germ layers. We found that exposure to nanomolar concentration of TBT (50 nM) selectively inhibited the induction of iPSCs into the ectoderm, which is the first step in neurogenesis. We further assessed the effect of TBT on neural differentiation and found that it reduced the expression of several neural differentiation marker genes, which were also downregulated by Mfn1 knockdown in iPSCs. Taken together, these results indicate that TBT induces developmental neurotoxicity via Mfn1-mediated mitochondrial dysfunction in iPSCs.
Recommended Citation
Yamada, Shigeru, Yusuke Kubo, Daiju Yamazaki, Yuko Sekino, Yoko Nomura, Sachiko Yoshida, and Yasunari Kanda. "Tributylin Inhibits Neural Induction of Human Induced Pluripotent Stem Cells." Scientific Reports, vol. 8, 2018, article no. 12155, doi: 10.1038/s41598-018-30615-2. Reprinted in CUNY Academic Works.