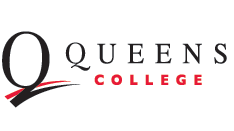 Publication Date
May 2009
Abstract
The Wnt pathway is a key regulator of development and tumorigenesis. Dpr (Dact/Frodo) influences Wnt signaling in part through the interaction of its PDZ-B domain with Dsh's PDZ domain. Studies have shown that XDpr1a and its close relative, Frodo, are involved in multiple steps of the Wnt pathway in either inhibitory or activating roles. We found that XDpr1a is phosphorylated by casein kinase Iδ/ε (CKIδ/ε), an activator of Wnt signaling, in the presence of XDsh. Abrogating XDpr1a's ability to bind XDsh through mutation of XDpr1a's PDZ-B domain blocks CK1δ/ε's phosphorylation of XDpr1a. Conversely, XDsh possessing a mutation in its PDZ domain that is unable to bind XDpr1a does not promote XDpr1a phosphorylation. Phosphorylation of XDpr1a and XDsh by CKIδ/ε decreases their interaction. Moreover, the phosphorylation of XDpr1a by CKIδ/ε not only abrogates XDpr1a's promotion of β-catenin degradation but blocks β-catenin degradation. Our data suggest that XDpr1a phosphorylation by CKIδ/ε is dependent on the interaction of XDpr1a's PDZ-B domain with XDsh's PDZ domain, and that the phosphorylation state of XDpr1a determines whether it inhibits or activates Wnt signaling.
Recommended Citation
Teran, E., Branscomb, A. D. & Seeling, J. M. (2009). Dpr Acts as a Molecular Switch, Inhibiting Wnt Signaling when Unphosphorylated, but Promoting Wnt Signaling when Phosphorylated by Casein Kinase Iδ/ε. PLoS ONE, 4(5), e5522. doi:10.1371/journal.pone.0005522.