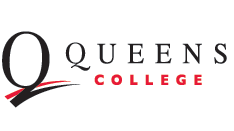 Publication Date
October 2013
Abstract
The design, synthesis, and evaluation of the potency of new isoform-selective inhibitors of sphingosine kinases 1 and 2 (SK1 and SK2), the enzyme that catalyzes the phosphorylation of d-erythro-sphingosine to produce the key signaling lipid, sphingosine 1-phosphate, are described. Recently, we reported that 1-(4-octylphenethyl)piperidin-4-ol (RB-005) is a selective inhibitor of SK1. Here we report the synthesis of 43 new analogues of RB-005, in which the lipophilic tail, polar headgroup, and linker region were modified to extend the structure–activity relationship profile for this lead compound, which we explain using modeling studies with the recently published crystal structure of SK1. We provide a basis for the key residues targeted by our profiled series and provide further evidence for the ability to discriminate between the two isoforms using pharmacological intervention.
Recommended Citation
Baek, D. J., MacRitchie, N., Anthony, N., Mackay, S. P., Pyne, S., Pyne, N. J. & Bittman, R. (2013). Structure–Activity Relationships and Molecular Modeling of Sphingosine Kinase Inhibitors. Journal of Medicinal Chemistry, 56(22), 9310-9327. doi:10.1021/jm401399c.