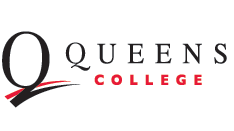 Publication Date
September 2013
Abstract
Motor dysfunction in Parkinson's disease is believed to arise primarily from pathophysiology in the dorsal striatum and its related corticostriatal and thalamostriatal circuits during progressive dopamine denervation. One function of these circuits is to provide a filter that selectively facilitates or inhibits cortical activity to optimize cortical processing, making motor responses rapid and efficient. Corticostriatal synaptic plasticity mediates the learning that underlies this performance-optimizing filter. Under dopamine denervation, corticostriatal plasticity is altered, resulting in aberrant learning that induces inappropriate basal ganglia filtering that impedes rather than optimizes cortical processing. Human imaging suggests that increased cortical activity may compensate for striatal dysfunction in PD patients. In this Perspective article, we consider how aberrant learning at corticostriatal synapses may impair cortical processing and learning and undermine potential cortical compensatory mechanisms. Blocking or remediating aberrant corticostriatal plasticity may protect cortical function and support cortical compensatory mechanisms mitigating the functional decline associated with progressive dopamine denervation.
Recommended Citation
Beeler, J. A., Petzinger, G. & Jakowec, M. W. (2013). The Enemy within: Propagation of Aberrant Corticostriatal Learning to Cortical Function in Parkinson's Disease. Frontiers in Neurology, 4, 134. doi:10.3389/fneur.2013.00134.