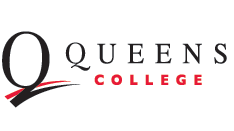 Abstract
Background: Cells taken from mouse embryos before sex differentiation respond to insults according to their chromosomal sex, a difference traceable to differential methylation. We evaluated the mechanism for this difference in the controlled situation of their response to ethanol.
Methods: We evaluated the expression of mRNA for alcohol dehydrogenase (ADH), aldehyde dehyrogenases (ALDH), and a cytochrome P450 isoenzyme (Cyp2e1) in male and female mice, comparing the expressions to toxicity under several experimental conditions evaluating redox and other states.
Results: Females are more sensitive to ethanol. Disulfiram, which inhibits alcohol dehydrogenase (ADH), increases cell death in males, eliminating the sex dimorphism. The expressions ADH Class 1 to 4 and ALDH Class 1 and 2 do not differ by sex. However, females express approximately 8X more message for Cyp2e1, an enzyme in the noncanonical pathway. Female cells produce approximately 15% more ROS (reactive oxygen species) than male cells, but male cells contain approximately double the concentration of GSH, a ROS scavenger. Scavenging ROS with Nacetyl cysteine reduces cell death and eliminates sex dimorphism. Finally, since many of the differences in gene expression derive from methylation of DNA, we exposed cells to the methyltransferase inhibitor 5-aza- 2- deoxycytidine; blocking methylation eliminates both the difference in expression of Cyp2e1 and cell death.
Conclusion: We conclude that the sex-differential cell death caused by ethanol derives from sex dimorphic methylation of Cyp2e1 gene, resulting in generation of more ROS.
Keywords: Sex differences, Cyp450, ROS, Cell death, Methylation