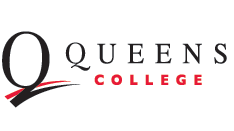 Abstract
Objectives: To determine whether exposure to an epidemic is associated with better health behaviors.
Methods: Using nationally representative survey data collected in 2011 and 2014, we identified middle-aged and older Chinese adults whose communities experienced an outbreak of the 2002–2004 severe acute respiratory syndrome (SARS). We estimated logistic models of health behaviors in the years after the SARS epidemic.
Results: Compared to those who lived in communities not hit by the epidemic, respondents who lived in communities with a SARS outbreak in 2002–2004 were more likely to get a physical examination in 2010–2011 and have their blood pressure checked and participate in regular physical exercise in the years following the SARS epidemic. These associations varied by gender and rural–urban residence.
Discussion: Exposure to the SARS epidemic could be positively associated with health behavior among middle-aged and older Chinese adults.
Available for download on Friday, August 27, 2021
Included in
COinS