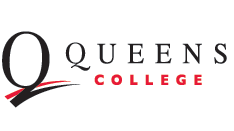 Publication Date
September 2013
Abstract
Lipid molecules such as arachidonic acid (AA) and sphingolipid metabolites have been implicated in modulation of neuronal and endocrine secretion. Here we compare the effects of these lipids on secretion from cultured bovine chromaffin cells. First, we demonstrate that exogenous sphingosine and AA interact with the secretory apparatus as confirmed by FRET experiments. Examination of plasma membrane SNARE microdomains and chromaffin granule dynamics using total internal reflection fluorescent microscopy (TIRFM) suggests that sphingosine production promotes granule tethering while arachidonic acid promotes full docking. Our analysis of single granule release kinetics by amperometry demonstrated that both sphingomyelinase and AA treatments enhanced drastically the amount of catecholamines released per individual event by either altering the onset phase of or by prolonging the off phase of single granule catecholamine release kinetics. Together these results demonstrate that the kinetics and extent of the exocytotic fusion pore formation can be modulated by specific signalling lipids through related functional mechanisms.
Recommended Citation
García-Martínez, V., Villanueva, J., Torregrosa-Hetland, C. J., Bittman, R., Higdon, A., Darley-Usmar, V. M. . . . Gutiérrez, L. M. (2013). Lipid Metabolites Enhance Secretion Acting on SNARE Microdomains and Altering the Extent and Kinetics of Single Release Events in Bovine Adrenal Chromaffin Cells. PLoS ONE, 8(9), e75845. doi:10.1371/journal.pone.0075845.