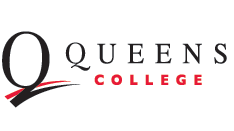 Publication Date
4-25-2015
Abstract
Background: Previous studies have suggested that vegetarians have a lower risk of overweight and obesity than do non-vegetarians. However, little is known about how meat consumption interacts with taste perception, thereby influencing food intake and body weight.
Objective: The objective of this study was to examine the relationship of meat consumption with 6-npropylthiouracil (PROP) sensitivity, food liking, food intake and body mass index in female long term vegetarians and non-vegetarians.
Methods: A cross-sectional design with a total of 94 racially diverse female subjects (mean age 23 years, 42 vegetarians, 52 non-vegetarians) living in the New York City area was used in this study. Body Mass Index (BMI) was calculated using the measured weight and height and PROP sensitivity was assessed using a PROP filter paper disk method and a general Labeled Magnitude Scale (gLMS). The subjects also completed a questionnaire to report the food liking/disliking for 19 food items using a hedonic version of the gLMS. Dietary intake was assessed using a food frequency questionnaire.
Results: The PROP sensitivity of vegetarians was significantly higher than that of non-vegetarians. Vegetarians showed significantly less liking of fat foods than did non-vegetarians, whereas there was no significant difference in sweet foods liking. The BMI, energy, protein, fat, saturated fat, cholesterol, B vitamins, iron, zinc, sodium, potassium, and alcohol intake values of the vegetarians were significantly lower than those of the non-vegetarians. Multiple regression results revealed that only vegetarian status significantly contributed to the predictions of all the dependent variables, energy intake, fat intake and BMI.
Conclusion: The study findings suggest that a difference in taste perception between vegetarians and non-vegetarians may play a role in determining energy intake and weight status. Further studies are needed to examine the mechanisms by which habitual meat consumption affect taste perception and thus food intake.