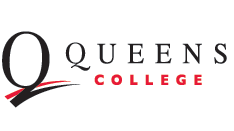 Publication Date
Winter 1-5-2015
Abstract
After experiencing a 25-percent decrease in the collection budget, the Queens College Libraries (QCL) faced losing electronic journal content with cancellations to Big Deal licensing agreements. By using tools such as Serials Solutions, Ex Libris SFX and Microsoft Excel, the library was able to optimize KBART guidelines to analyze and restore journal titles under perpetual access licensing clauses. The implemented workflow mirrored the process to create "Big Deal" renewal spreadsheets at Springer Science + Business Media.
Recommended Citation
Post-print of: Blanchat, K. M. (2015). Optimizing KBART guidelines to restore perpetual access. Collection Building, 34(1), 13-16. Availble at: http://dx.doi.org/10.1108/CB-04-2014-0022.