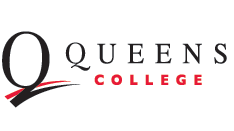 Publication Date
October 2009
Abstract
Background Major biological and cultural innovations in late Pliocene hominin evolution are frequently linked to the spread or fluctuating presence of C4 grass in African ecosystems. Whereas the deep sea record of global climatic change provides indirect evidence for an increase in C4 vegetation with a shift towards a cooler, drier and more variable global climatic regime beginning approximately 3 million years ago (Ma), evidence for grassland-dominated ecosystems in continental Africa and hominin activities within such ecosystems have been lacking. Methodology/Principal Findings We report stable isotopic analyses of pedogenic carbonates and ungulate enamel, as well as faunal data from ∼2.0 Ma archeological occurrences at Kanjera South, Kenya. These document repeated hominin activities within a grassland-dominated ecosystem. Conclusions/Significance These data demonstrate what hitherto had been speculated based on indirect evidence: that grassland-dominated ecosystems did in fact exist during the Plio-Pleistocene, and that early Homo was active in open settings. Comparison with other Oldowan occurrences indicates that by 2.0 Ma hominins, almost certainly of the genus Homo, used a broad spectrum of habitats in East Africa, from open grassland to riparian forest. This strongly contrasts with the habitat usage of Australopithecus, and may signal an important shift in hominin landscape usage.
Recommended Citation
Plummer, T. W., Ditchfield, P. W., Bishop, L. C., Kingston, J. D., Ferraro, J. V., Braun, D. R. . . . Potts, R. (2009). Oldest Evidence of Toolmaking Hominins in a Grassland-Dominated Ecosystem. PLoS ONE, 4(9), e7199. doi:10.1371/journal.pone.0007199.