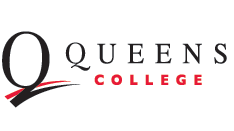 Publication Date
Spring June 2008
Abstract
One challenge of neuroscience educators is to make accessible to students as many aspects of brain structure and function as possible. The anatomy and function of the cerebrovasculature is among many topics of neuroscience that are underrepresented in undergraduate neuroscience education. Recognizing this deficit, we evaluated methods to produce archival tissue specimens of the cerebrovasculature and the "neurovascular unit" for instruction and demonstration in the teaching lab. An additional goal of this project was to identify the costs of each method as well as to determine which method(s) could be adapted into lab exercises, where students participate in the tissue preparation, staining, etc. In the present report, we detail several methods for demonstrating the cerebrovasculature and suggest that including this material can be a valuable addition to more traditional anatomy/physiology demonstrations and exercises.
Recommended Citation
Ramos, R. L., Smith, P. T., Croll, S. D. & Brumberg, J. C. (2008). Demonstrating Cerebral Vascular Networks: A Comparison of Methods for the Teaching Laboratory. Journal of Undergraduate Neuroscience Education, 6(2), A53-A59.