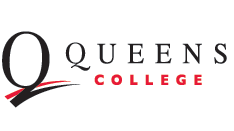 Publication Date
Fall October 2007
Abstract
Neuroanatomy can be a challenging topic for undergraduates, making the development of new methods of instruction an important goal of neuroscience educators. In the present report we describe the utility and versatility of the Allen Brain Atlas as a novel tool for instruction of several important anatomical principles of the mammalian central nervous system. Using this digital database, we detail how instructors of laboratory or lecture-based courses can demonstrate cytoarchitecture, cellular diversity, and gene expression profiles of the brain.
Recommended Citation
Ramos, R. L., Smith, P. T. & Brumberg, J. C. (2007). Novel in silico Method for Teaching Cytoarchitecture, Cellular Diversity, and Gene Expression in the Mammalian Brain. Journal of Undergraduate Neuroscience Education, 6(1), A8-A13.