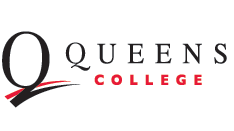 Publication Date
Spring June 2007
Abstract
The principles of neurophysiology continue to be challenging topics to teach in the context of undergraduate neuroscience education. Laboratory classes containing neurophysiological demonstrations and exercises are, therefore, an important and necessary complement for covering those subjects taught in lecture-based courses. We developed a number of simple yet very instructive exercises, described below, which make use of extracellular recordings from different sensory systems of the cockroach (Periplanta americana). The compendium we developed provides students with hands-on demonstrations of several commonly taught topics of neurophysiology including sensory coding by neural activity.
Recommended Citation
Ramos, R. L., Moiseff, A. & Brumberg, J. C. (2007). Utility and Versatility of Extracellular Recordings from the Cockroach for Neurophysiological Instruction and Demonstration. Journal of Undergraduate Neuroscience Education, 5(2), A28-A34.