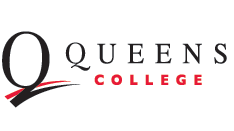 Publication Date
August 2013
Abstract
The role of Wnt signaling in embryonic development and stem cell maintenance is well established and aberrations leading to the constitutive up-regulation of this pathway are frequent in several types of human cancers. Upon ligand-mediated activation, Wnt receptors promote the stabilization of β-catenin, which translocates to the nucleus and binds to the T-cell factor/lymphoid enhancer factor (TCF/LEF) family of transcription factors to regulate the expression of Wnt target genes. When not bound to β-catenin, the TCF/LEF proteins are believed to act as transcriptional repressors. Using a specific lentiviral reporter, we identified hematopoietic tumor cells displaying constitutive TCF/LEF transcriptional activation in the absence of β-catenin stabilization. Suppression of TCF/LEF activity in these cells mediated by an inducible dominant-negative TCF4 (DN-TCF4) inhibited both cell growth and the expression of Wnt target genes. Further, expression of TCF1 and LEF1, but not TCF4, stimulated TCF/LEF reporter activity in certain human cell lines independently of β-catenin. By a complementary approach in vivo, TCF1 mutants, which lacked the ability to bind to β-catenin, induced Xenopus embryo axis duplication, a hallmark of Wnt activation, and the expression of the Wnt target gene Xnr3. Through generation of different TCF1-TCF4 fusion proteins, we identified three distinct TCF1 domains that participate in the β-catenin-independent activity of this transcription factor. TCF1 and LEF1 physically interacted and functionally synergized with members of the activating transcription factor 2 (ATF2) family of transcription factors. Moreover, knockdown of ATF2 expression in lymphoma cells phenocopied the inhibitory effects of DN-TCF4 on the expression of target genes associated with the Wnt pathway and on cell growth. Together, our findings indicate that, through interaction with ATF2 factors, TCF1/LEF1 promote the growth of hematopoietic malignancies in the absence of β-catenin stabilization, thus establishing a new mechanism for TCF1/LEF1 transcriptional activity distinct from that associated with canonical Wnt signaling.
Recommended Citation
Grumolato, L., Liu, G., Haremaki, T., Mungamuri, S. K., Mong, P., Akiri, G. . . . Aaronson, S. A. (2013). β-Catenin-Independent Activation of TCF1/LEF1 in Human Hematopoietic Tumor Cells through Interaction with ATF2 Transcription Factors. PLoS Genetics, 9(8), e1003603. doi:10.1371/journal.pgen.1003603.