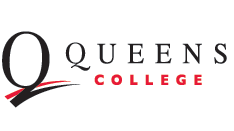 Publication Date
March 2007
Abstract
Caveolar endocytosis is an important mechanism for the uptake of certain pathogens and toxins and also plays a role in the internalization of some plasma membrane (PM) lipids and proteins. However, the regulation of caveolar endocytosis is not well understood. We previously demonstrated that caveolar endocytosis and β1-integrin signaling are stimulated by exogenous glycosphingolipids (GSLs). In this study, we show that a synthetic GSL with nonnatural stereochemistry, β-d-lactosyl-N-octanoyl-l-threo-sphingosine, (1) selectively inhibits caveolar endocytosis and SV40 virus infection, (2) blocks the clustering of lipids and proteins into GSLs and cholesterol-enriched microdomains (rafts) at the PM, and (3) inhibits β1-integrin activation and downstream signaling. Finally, we show that small interfering RNA knockdown of β1 integrin in human skin fibroblasts blocks caveolar endocytosis and the stimulation of signaling by a GSL with natural stereochemistry. These experiments identify a new compound that can interfere with biological processes by inhibiting microdomain formation and also identify β1 integrin as a potential mediator of signaling by GSLs.
Recommended Citation
Singh, R. D., Holicky, E. L., Cheng, Z., Kim, S., Wheatley, C. L., Marks, D. L. . . . Pagano, R. E. (2007). Inhibition of caveolar uptake, SV40 infection, and β1-integrin signaling by a nonnatural glycosphingolipid stereoisomer. The Journal of Cell Biology, 176(7), 895-901. doi:10.1083/jcb.200609149.